PRETEND RALLY.
REAL FUN.
AUGUST 22 - 23, 2020
WELCOME TO THE CLASSIC
This FREE 2 day event is for Mini owners and enthusiasts with other classic vehicles accepted upon application. The 2020 Rylstone Classic, to be held August 22 · 23, encompasses a range of novelty activities and will be conducted at a leisurely pace, befitting the vintage of our vehicles. With an overnight stay in wine country, the Rylstone Classic has grown over the past nine years to become one of Australia's marquee events for Mini enthusiasts, with numbers growing year on year.
In 2019 and with over 200 vehicles, we reverted to our famous southern loop, with a few new tweaks. The main event departed from a brand new start point at the Mingara Recreation Club and then tackled the Old Pacific Highway, winding down the coast to the uber twisty Galston Gorge.
We popped up out of the gorge, set sights for the historic hill climb of Springwood and then meandered through the Blue Mountains before stopping for a track walk at Catalina Park, a now deserted race track of yesteryear. The final part of the day saw us through travel through some breathtaking country, as we diverted through the Darling Causeway to Bell and Lithgow, before rolling on to Rylstone for the warmth of the many open fireplaces of the Globe Hotel. 2019 also saw the running of the Biannual Bathurst Blat, our Sunday morning pilgrimage to Bathurst to experience the holy grail of Australian Motorsport, Mount Panorama.
Join us in 2020 for the 10th anniversary of Australia's favourite pretend rally, the Rylstone Classic.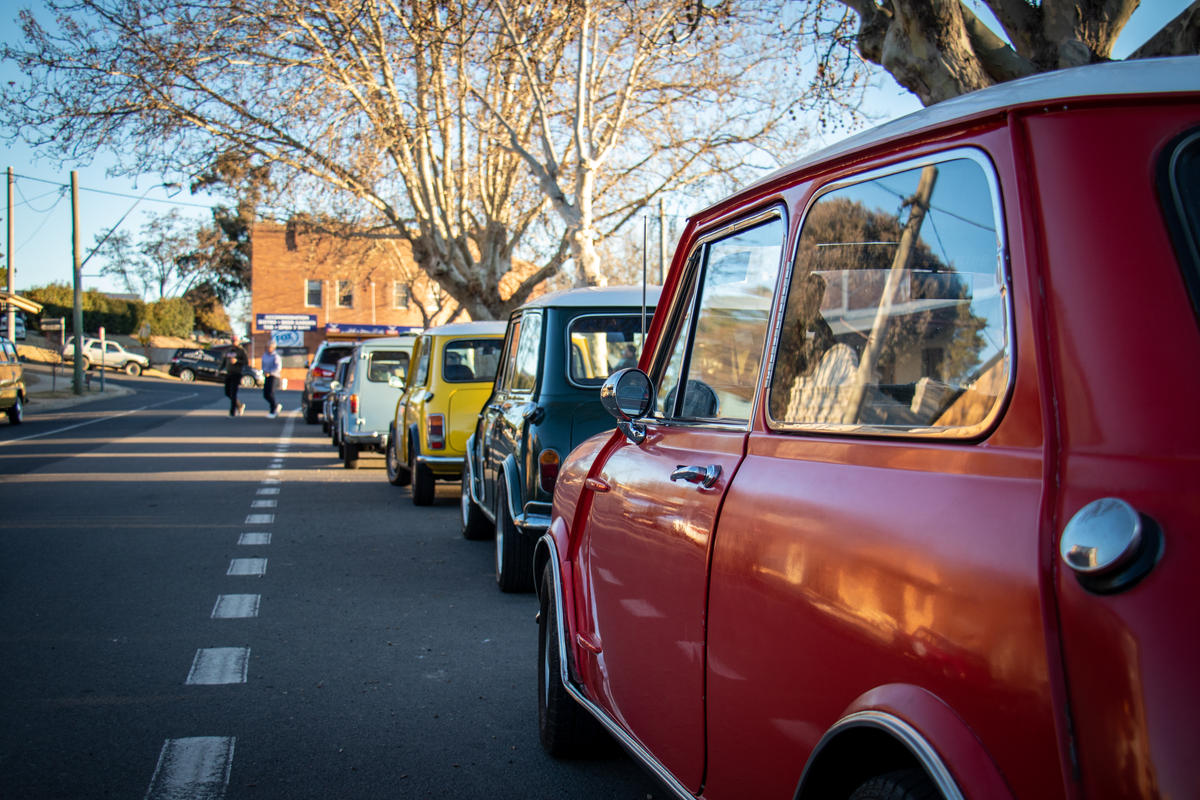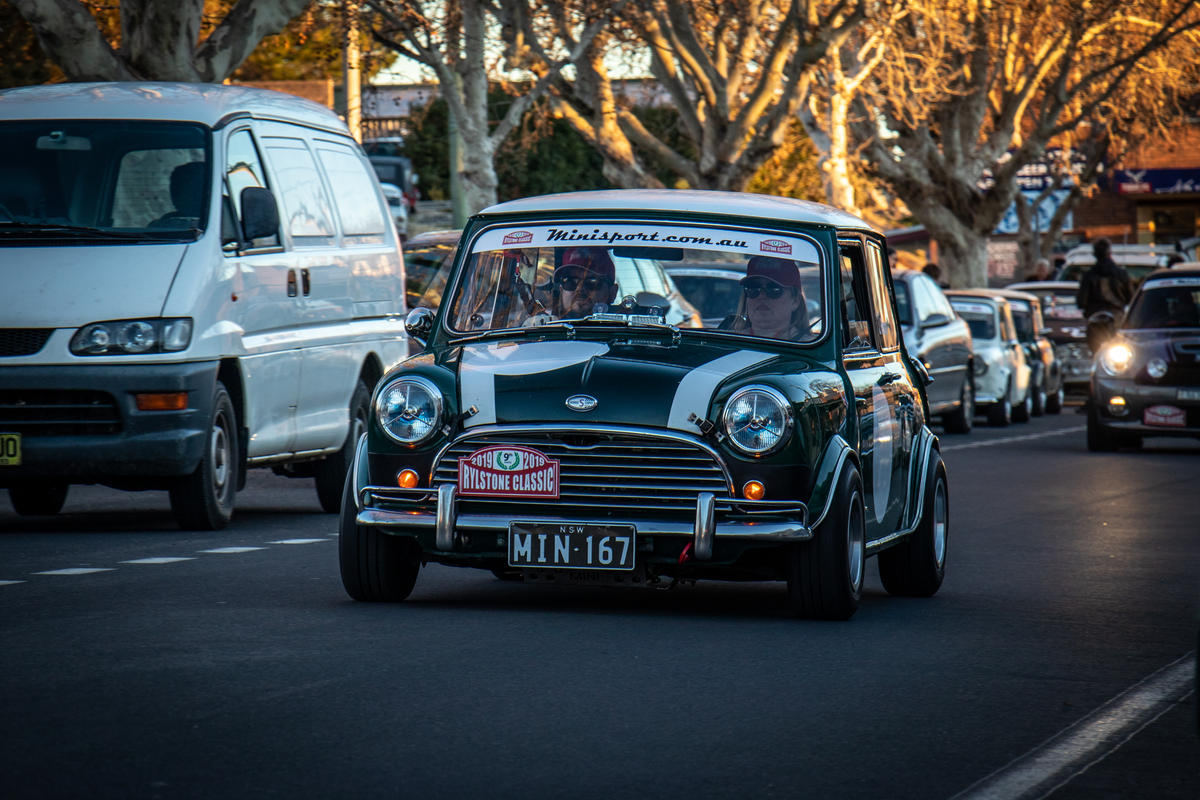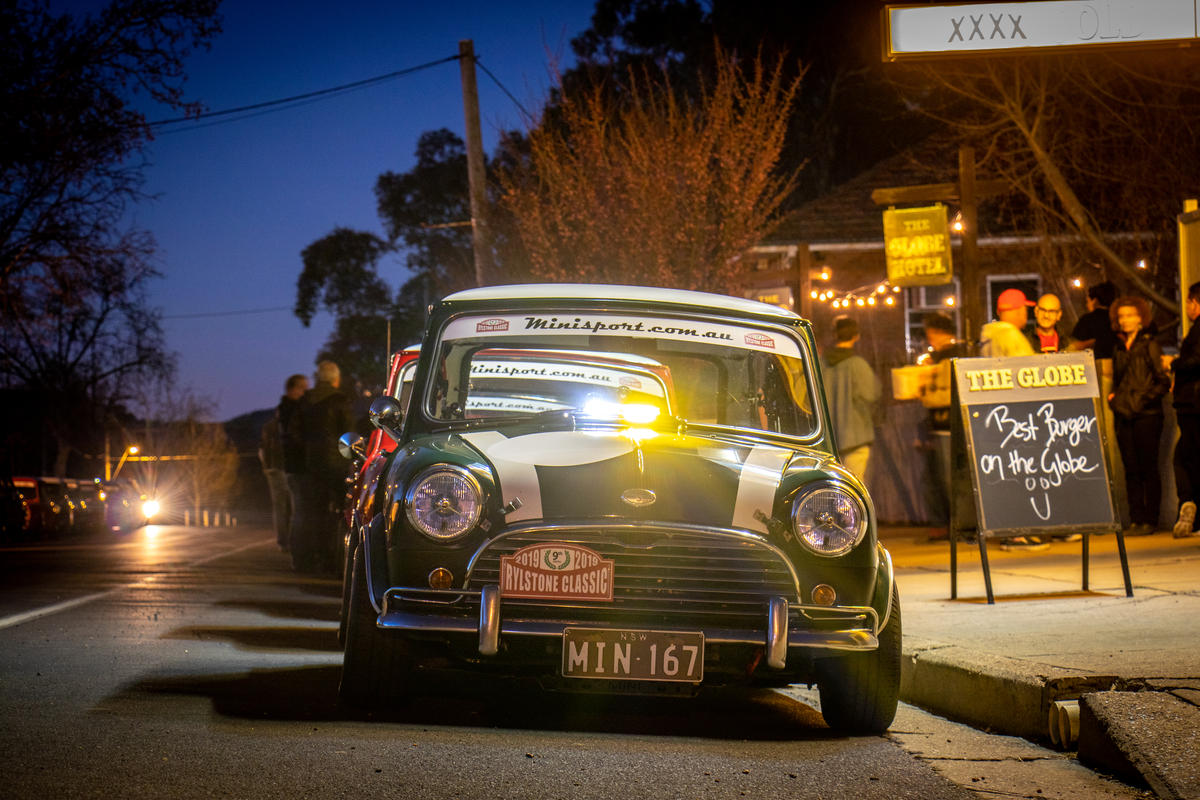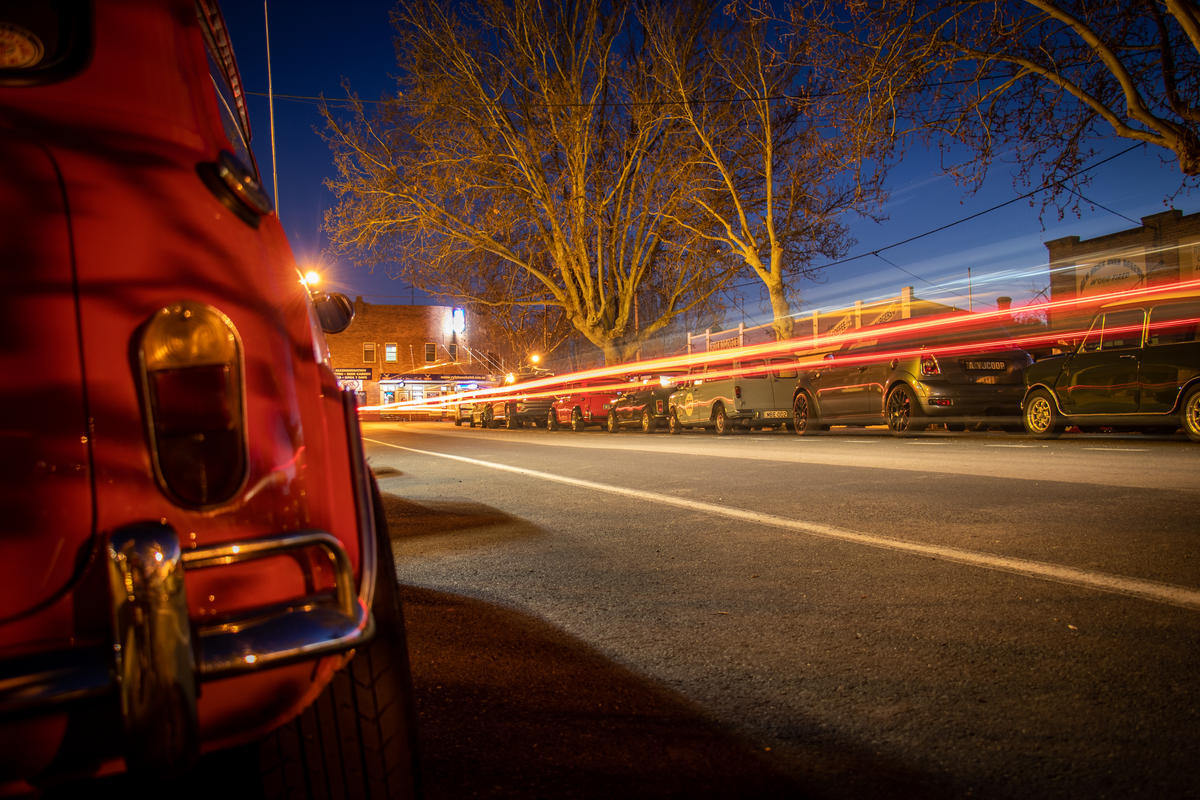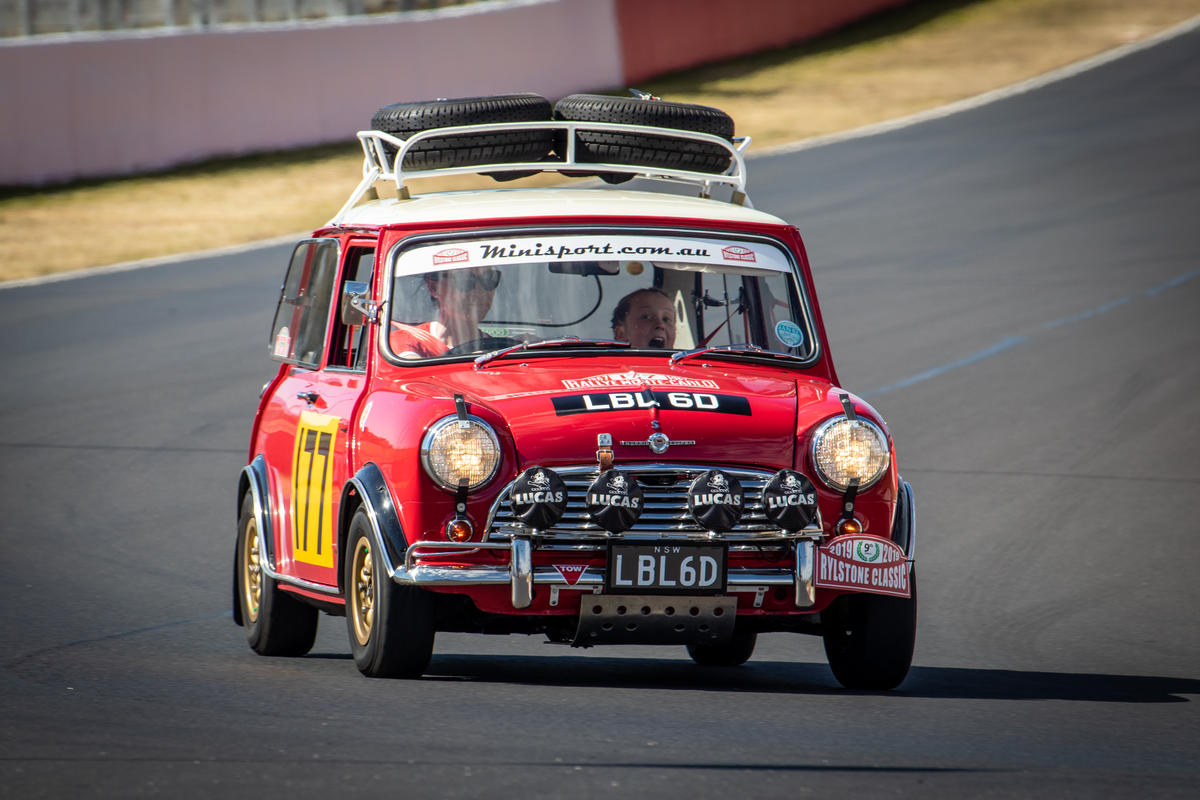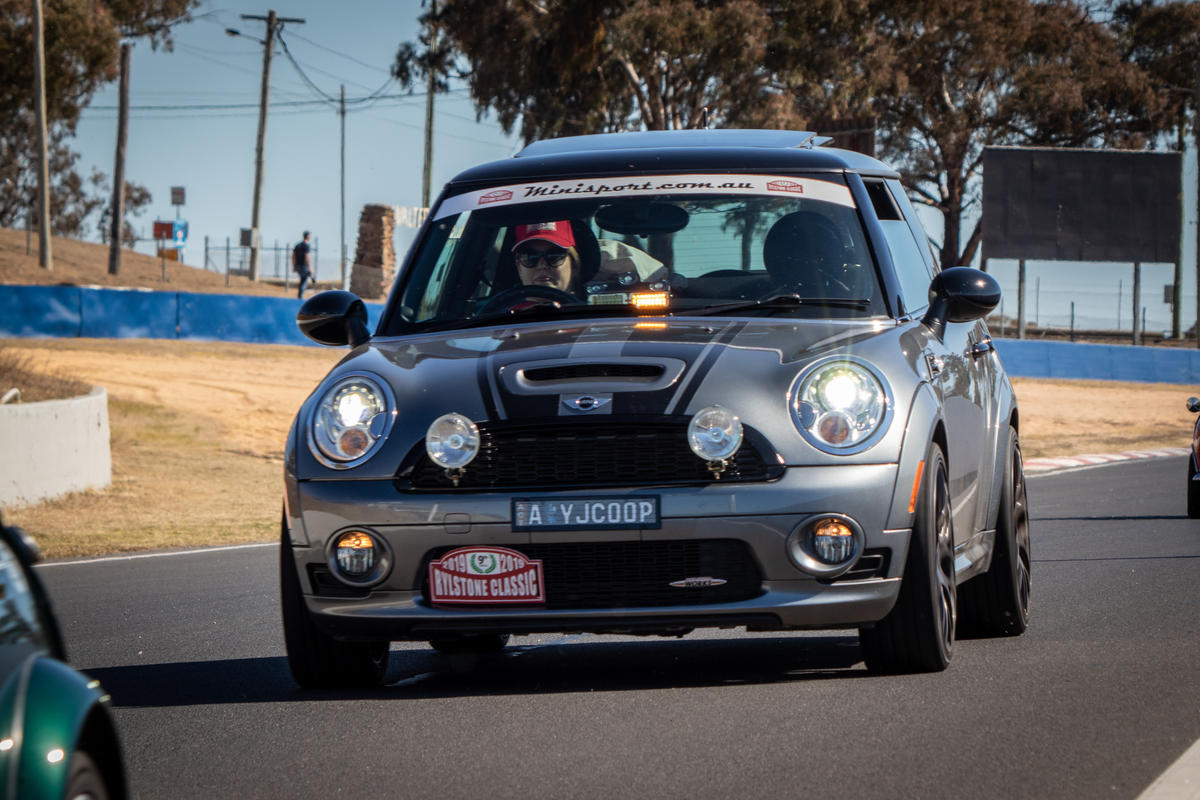 SPONSOR THE CLASSIC
The Rylstone Classic is and always will be a totally free event. Some of our competitors choose to make a donation to help us make our pretend rally feel more real. If you have a business that would benefit from reaching a captive audience of classic motoring enthusiasts, talk to us today.